How to Streamline Your Patient Check-in Process with CTSign-In and Front Desk
Highlights:
ChiroTouch's chiropractic practice management software simplifies the patient registration process with self-check-in and three sign-in options.
CTSign-In works seamlessly with Front Desk to provide access to the patient's entire chiropractic EHR.
Together, CTSign-In and Front Desk create a streamlined information flow that is immediately available to all users in the practice: front desk staff, office managers, chiropractic assistants, providers, and billers.
---
Simplifying the Patient Registration Process
Details matter. And sometimes they matter in the places we don't pay much attention to. One of those places is the first thing a patient walking into your chiropractic office sees: the patient sign-in sheet.
Ask any chiropractic assistant or office manager, and they'll have a story about how a simple sign-in sheet or other minor problem threw a wrench in their day. Here are a few examples from real practices:
Staff are scrambling to find a blank copy of the sign-in sheet, taking up the time and attention of three office staff until they find one.
A patient signs in but doesn't say anything to the staff. They go unnoticed until someone checks the sheet. The patient has to wait longer than they expected and feels ignored.
A patient signs in on the sheet. They have an issue with their insurance. No one knows that because that information is kept in their patient file, which isn't anywhere near the sign-in area. The patient only finds out right before their appointment time or, worse, when they get a higher-than-expected bill later on.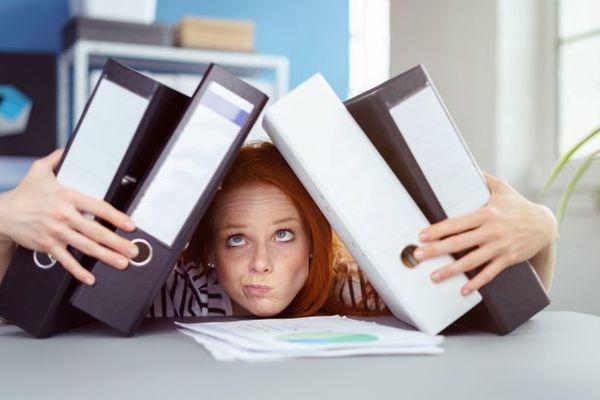 Minimizing Expensive Distractions
You might think that these are minor issues, and they are. But small inconveniences like these add up, and fast. Do you really want your staff to be distracted for even 20 minutes a day?
Chances are, you want staff performing meaningful tasks, such as building relationships with your patients and trust in your practice.
Worse, this kind of time drain ends up costing your practice money. Studies like this one show that when people are distracted from a task, even for a few minutes, it can take them as long as 30 minutes to get back on track.
For tasks that take less concentration, this number could be lower. But even at 10 minutes, six minor distractions a day add up to sixty minutes a day wasted, and that doesn't include the time spent solving the problem.
To show this more clearly, we did the math:
Let's say you have three front office staff members.
Each is paid $15 per hour, and each one spends, say 30 minutes a day dealing with distractions.
3 x 0.5 x 15 = $22.50/day x 5 days/week = $112.50/week x 52 weeks per year year = $5,850 per year on distractions.
That's money that directly affects your bottom line. CTSign-In will free up your front desk staff to focus on the important work that keeps your office running smoothly.
Making It Easy and Convenient For Patients To Get To You
CTSign-In allows patients to sign themselves in electronically with either a terminal or iPad in your office. No more paper sign-in sheets. Your practice can choose any of the following sign-in methods:
Swipe Card. A patient can sign in by swiping any card with a magnetic stripe on the back, such as a driver's license or credit card. When a patient registers for the first time, their data will be recorded so they can use the same card for future visits.
PIN. PIN sign-ins allow patients to enter a Personal Identification Number using the touchscreen.
Barcode. Patients are given a barcoded keychain or card that they can scan with a barcode scanner at the sign-in terminal.
Sign-in methods can be turned on or off in any combination, so you can choose a sign-in setup that makes sense for your practice. Patients who sign in using one of these methods will automatically show up in CT Front Desk on the Patient Flow screen. Staff can also sign in patients manually.
Streamlining Information Flow with Front Desk
Front Desk's Patient Flow screen shows all the appointment activity for the current day organized into three columns: Today's Appointments, Patients Checked In, and Patients Seen Today. With CTSign-In, front desk staff can see at a glance the patients they can expect that day, whether they've arrived or not, and whether they've been checked out.
The Patient Flow screen offers other benefits, as well — especially the Patient Management screen. From here, the front desk staff can access a patient's entire chiropractic EHR, including patient demos, diagnoses, appointments, images, ledger, and insurance information.
Now, instead of having to pull manual charts or access patient information through a separate system, front desk staff have all the information they might need at their fingertips, all from one central screen.
Simplifying Documentation — Automatically and Paperlessly
One of the more exciting features of CTSign-In is that it uses the information the patient gives for their chief complaint at check-in and starts the documentation process by entering the information into a SOAP note. Any forms that the patient fills out electronically also go directly into their patient record, which is instantly available to all users in the office. When the DC sees the patient, they can finish the SOAP note in just 15 seconds.
Adding Flexibility with the ChiroTouch Mobile App
In addition to the dedicated desktop terminal, ChiroTouch offers a CTSign-In mobile app that lets patients sign in from an iPad in the office. You can also set up patient reminders for next appointments, customize alerts, and let patients input information about how they're doing that day, all at the point of check-in.
Maximizing Efficiency and Value with ChiroTouch
CTSign-In is just one of the efficiency-boosting parts of a ChiroTouch subscription. ChiroTouch is a complete chiropractic practice management system that will help streamline your workflow from check-in to billing so you can focus on providing excellent clinical services while making sure you're being paid properly for them.
For More Information
Take a Peek!
If you're curious about all the new features available in the new cloud-based ChiroTouch, one of our specialists can take you on a tour.
Have a well-adjusted day!
Your ChiroTouch Team